Jacob
JACOB
Home Activities:
Jacob made a pot of lentil stew for his brother Esau; make one for dinner.
Follow with a roast lamb the next day.
At each dinner, tell the appropriate story.
Look for angels through the week; they're everywhere.
Puzzle and coloring sheet.
Read the stories at bedtime.
Prayer: Give us Your blessing, Lord, as Isaac did Jacob.
What did God promise Jacob at Bethel?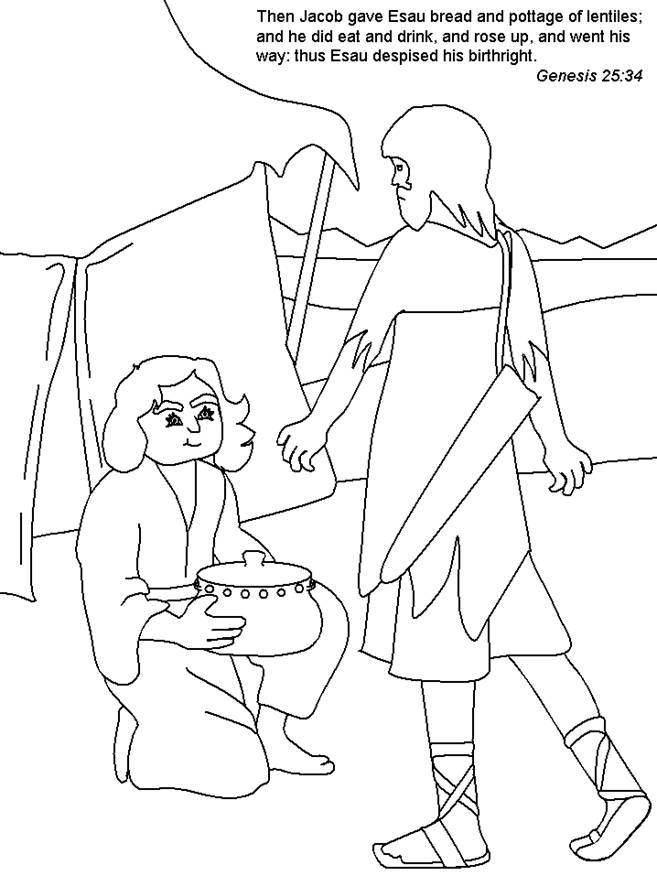 Coloring page: