Fall of Rome
Fall of Rome
     The fall of Rome was a major event in Western history.
Home Activities:
Look at pictures of the city of Rome; Dr. Pat has a book at home with pictures as it was then, and as it is now. 
Look at pictures of St. Peter's and the Sistine Chapel and discuss the themes of the statuary and paintings. Try painting on wet plaster (or white salt dough or play dough); to make it really hard, try doing it upside down lying on the floor with the painting suspended above from a table or chair.
Several movies come to mind to show the culture of ancient Rome: QuoVadis, the Silver Chalice, Spartacus (or The Gladiator), Ben Hur. Some of these will be shown at Movie nights, but all can be rented for home viewing. They're most appropriate for older children.
Learn a bit of Latin; all educated children learned Latin in every century in the Western world until the 20th. It's still everywhere – on buildings, statues, quotes in books.
What about Roman numerals; can you use them all week to keep track of your groceries, lunch money, etc.?
Prayer: Lord, no nation is permanent. Bless our own nation and help her to seek your path.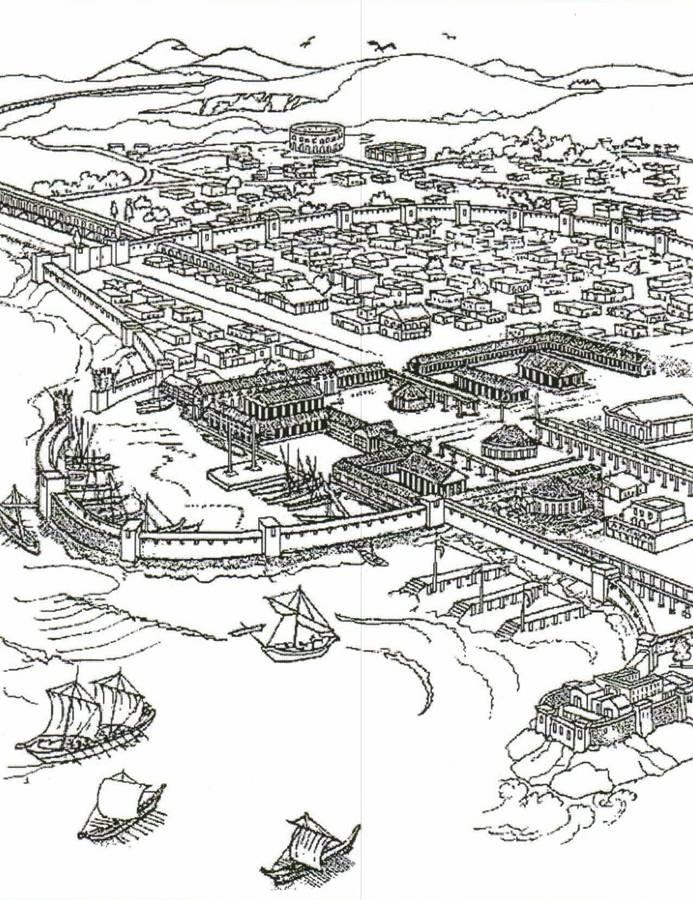 THE CITY OF ROME IN ANCIENT TIMES