Cyril and Methodius/Baptism of Russia
Cyril and Methodius/ Baptism of Russia
Home Activities:
Have fun with the Cyrillic alphabet this week.  
Even small children can copy the letters and color the pages.  Color the icon of St. Cyril and Methodius for your icon corner.
Older children can begin to write "secret" messages, sounding out the words and substituting the Cyrillic letters for the English ones. 
Or, have your child play missionary, making up an alphabet for an unknown language and "translating" the Scriptures into their new alphabet.
Prayer: Lord, bring the word of Your gospel to all the lands where You are not yet known.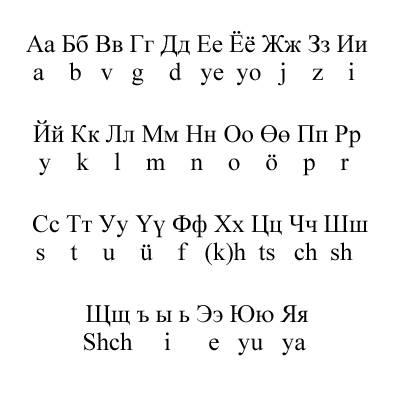 Can you write: "Cyril and Methodius brought the gospel to the Slavs"?
_______________________________________________________________________
How about: "The alphabet used in Russia is called Cyrillic."
_______________________________________________________________________
Now: "Cyril and Methodius were brothers from Thessalonica."
_______________________________________________________________________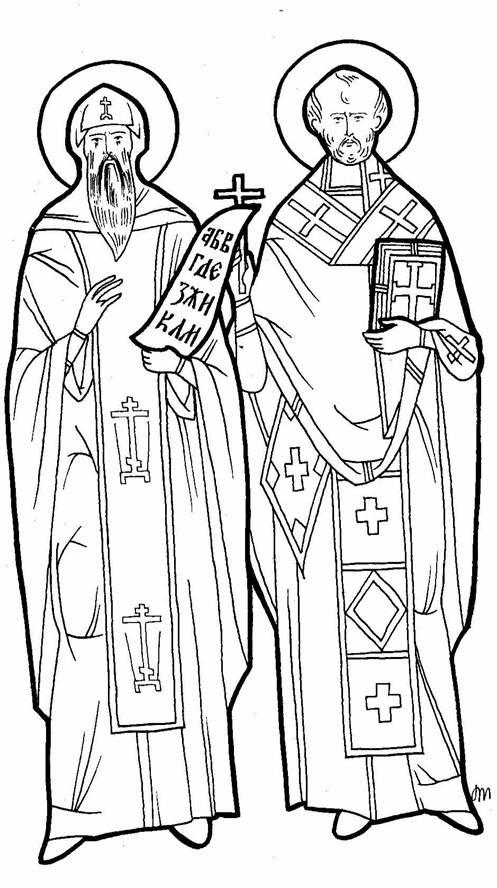 STS. CYRIL AND METHODIUS
Saints Vladimir and Olga