Galatians
GALATIANS
We focus today on the fruit of the spirit.
Home Activities:
Try to memorize the verse; knowing the fruit of the Spirit will be important for years: 5:22-23a  for ages 3-7, 6:7 ages 8-10, 2:16a for middle school. Remember that the word puzzle is for the 8-10 memory work.
Look at natural fruit – at the supermarket, etc.
Make a fruit basket for a shut-in.
Make a fruit collage from magazine pictures. Color the fruit picture.
Take the time to make paper mache fruit; your child will cherish it for years.  Cut newspaper into ½ inch wide strips about 6 inches long. Rub pieces of fruit with petroleum jelly, then cover with a Kleenex. Make a wallpaper paste of white flour and water mixed till mushy. Dip paper strips in paste and apply one layer to each piece of fruit vertically, then a layer horizontally, alternating for six layers total. Set fruit aside to dry. When dry, cut carefully all the way around with a knife from top to bottom and remove the fruit. Match the halves back together and apply one more layer of paper mache across the joints. Allow to dry. Give one coat of white paint, then paint with the desired colors.

Prayer: Lord, give me the fruit of your Spirit.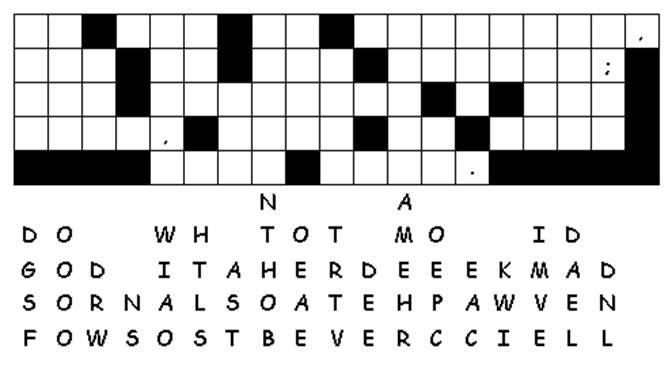 GALATIANS 6:7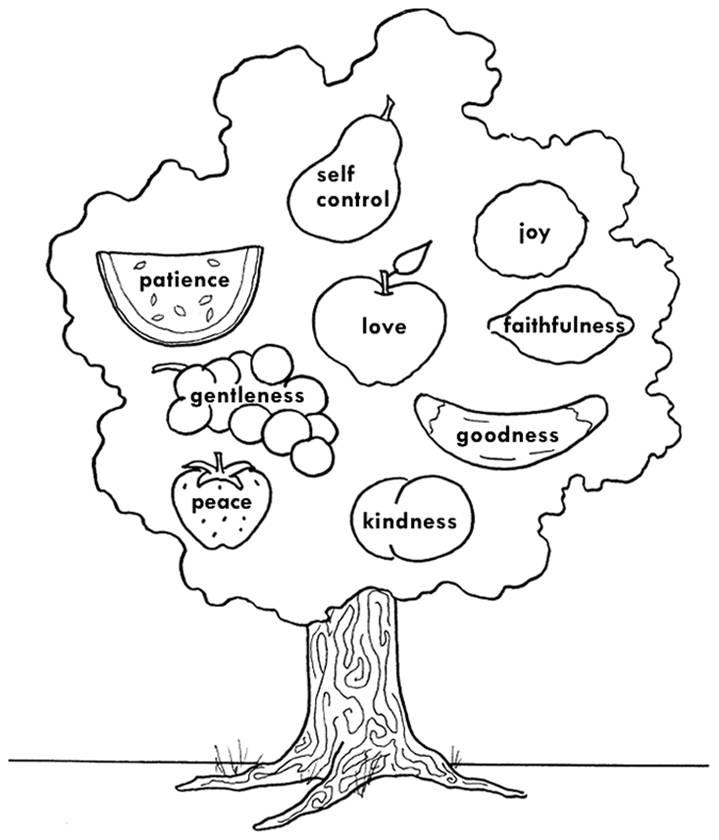 THE FRUIT OF THE SPIRIT