David and Goliath
DAVID AND GOLIATH
Home Activities:
Begin memorizing the 23rd Psalm.
Slingshot practice, anyone?
Outdoors with lots of space and no windows nearby.
Visit the sheep again at the petting zoo. What are their characteristics.
Know anyone with a harp? Try playing it. Or listen to harp music – is it soothing?
Puzzle and coloring sheet.
Use the ornament cube to review the major figures up to King David. Can you identify each and tell their story?
Read the stories at bedtime.
Prayer: Lord, give us victory over giants, as You did David.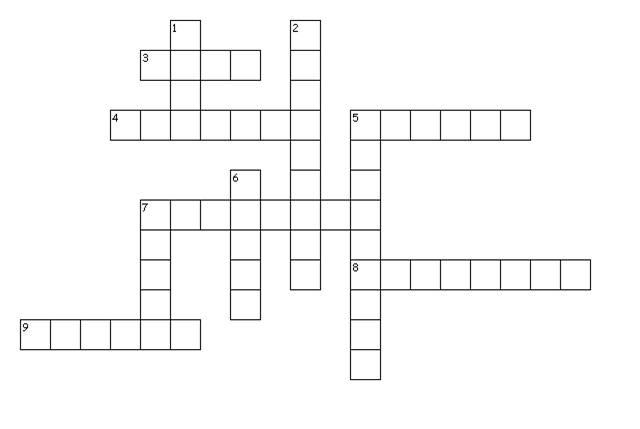 Across

3. David played me to sooth King Saul.

4. I was a giant.

5. I anointed David king.

7. I was the son of King Saul.

8. David was a ___________ boy.

9. I was God's chosen people.

Down

1. I am the first king of Israel.

2. I am the birthplace of David.

5. David used me to kill the giant.

6. I killed the giant Goliath.

7. I was David's father.
Coloring Pages: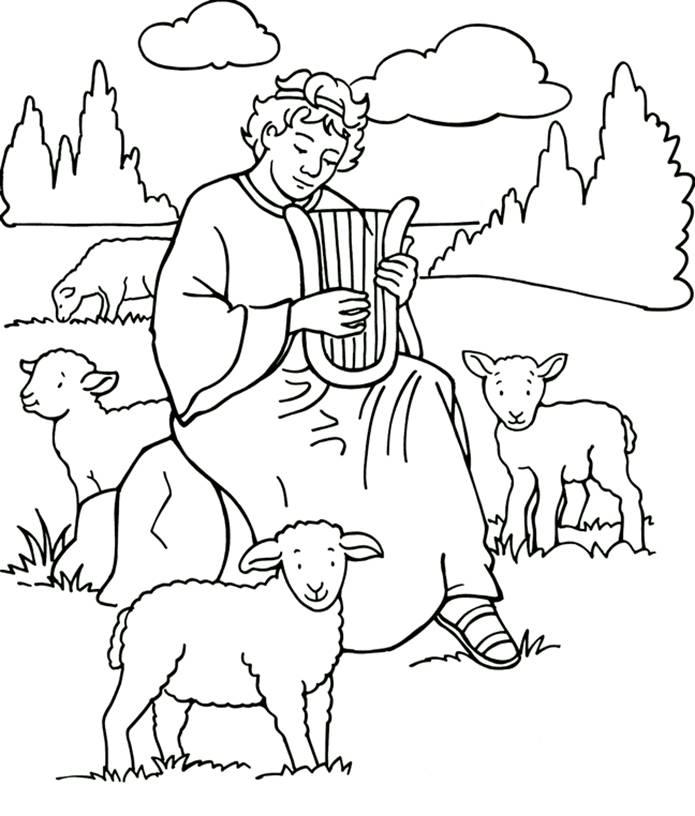 David was a Shepherd Boy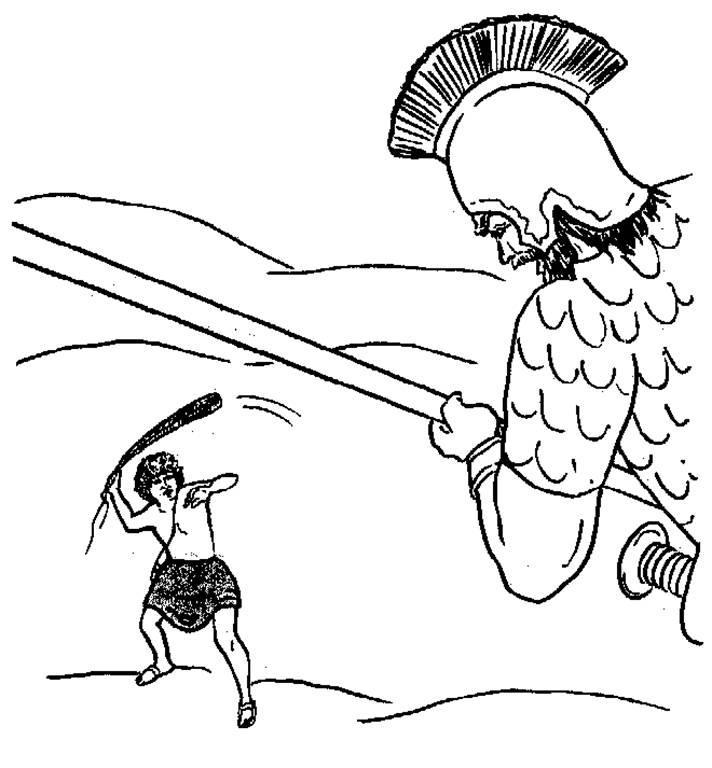 David defeats Goliath with his Sling