Titus and Philemon
TITUS AND PHILEMON
This week we will be slaves.
Home Activities:
Reread the stories of Joseph with Potiphar, the Hebrew people in the days of Moses, the slaves in early American history.
Retell the story of Onesimus, the runaway slave who went back to ask forgiveness of his master Philemon.  Color their picture.
Memory verses: Ph 16  for ages 3-7, T 2:15 ages 8-10,  T 3:3,5 for middle school. Remember that the word puzzle is for the 8-10 memory work.
Make lots of paper chains for your tree as you talk about slavery.
Prayer: Lord, bless with freedom all those held in slavery around the world.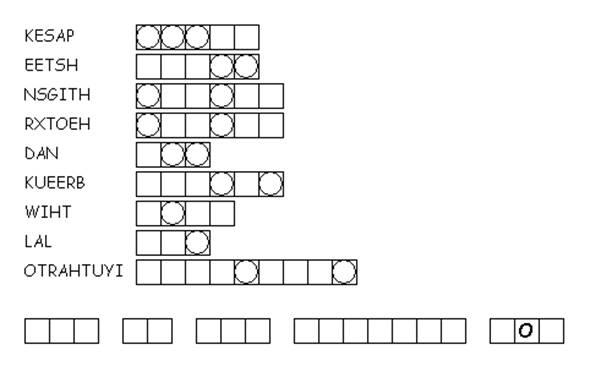 TITUS 2:15
Unscramble the letters in the circle boxes to find the second half of the verse: