Conversion of Saul
Conversion of Saul
            This is a fun week! First read Acts 9. 
Home Activities:
Color the picture of Saul; do the maze puzzle. 
Go around the house blindfolded; play blind-man's bluff. 
With older children, try learning to read Braille (It's a lot harder than you think.) or navigate with a cane.  Of course, after some experience with blindness, the child should appreciate sight all the more and be able to rejoice with Saul at the ministry of Ananias. 
If you're more ambitious, or your child shows special interest, visit the Maryland School for the Blind or the American Federation for the Blind right here in Maryland for a tour.
Finally, review in the Scriptures or Bible storybook the many instances where Jesus healed the blind, just as Saul was healed. 
Prayer: Lord, let me see the way you want me to go, every day of my life.
CODED MESSAGE
Try using the Braille alphabet below to write a coded message. If you poke a pen point thru the dots, you can feel the letters as a blind person would. Can you write your own name?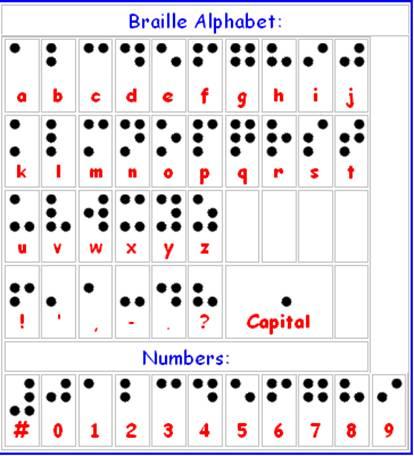 Can you write: Saul was struck blind on the road to Damascus and was healed by the prayers of Ananias.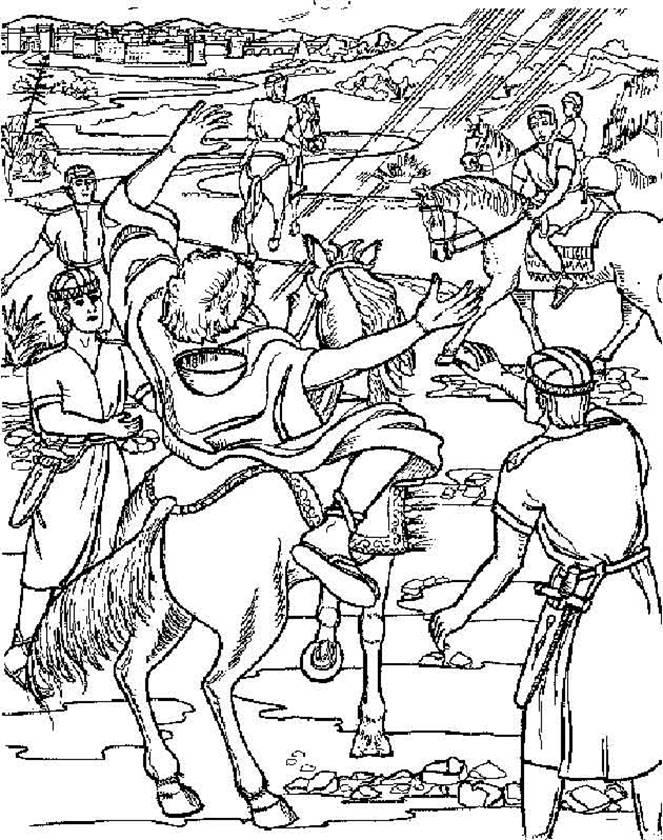 THE CONVERSION OF SAUL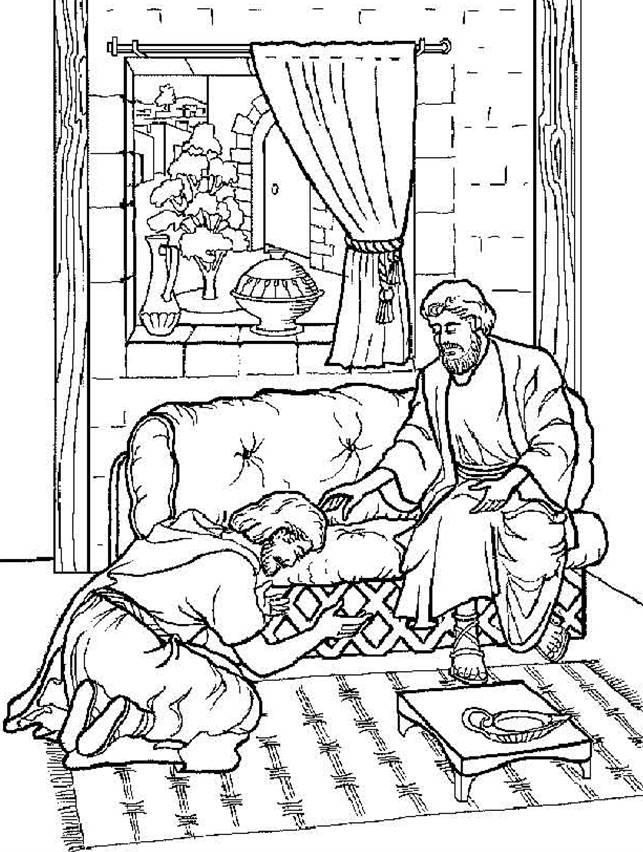 PAUL'S VISION RESTORED BY ANANIAS