Rise of Islam
Rise of Islam
Home Activities:
Explore the world of Islam this week. 
Wear a chador (a black sheet with 2 holes for eyes; I have a few); can you get anything done in it?
No pork this week. 
What about some Middle Eastern or Arabic food for dinner? Recipe for tabouleh and hummus are in the Holy Cross cookbook. The men sit at the table; women and girl children stand until the men finish eating before they can eat.  Play some Arabic music while the men eat. 
Look back at the story of Abraham (Genesis) and Ishmael to see the origin of the Arabic peoples.
With an older child, watch "Lawrence of Arabia" (be sure to be with the child; it needs some parental narration or censoring); a younger child may enjoy "Aladdin".
Color the picture of the Muslim warrier on horseback; review on the map the lands conquered by the Muslims in the days after Mohammed.
Prayer: Lord, bring Your gospel back to the lands once rich in Christianity. 
Secret code: Can you write a message using these Arabic letters?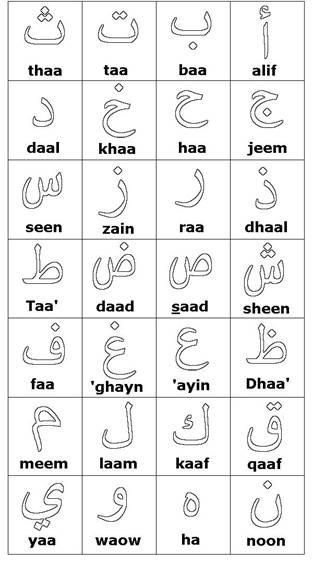 (Note: There are no vowels included.)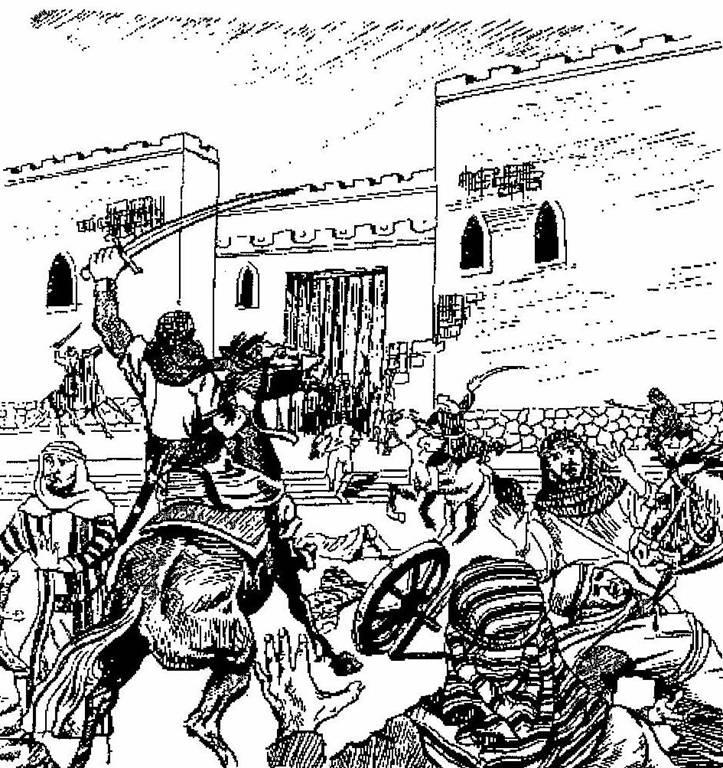 MUSLIM INVADERS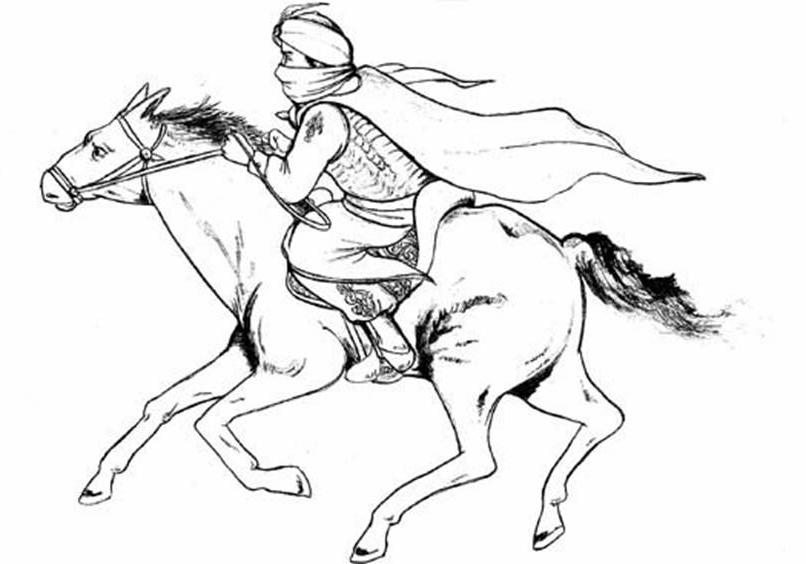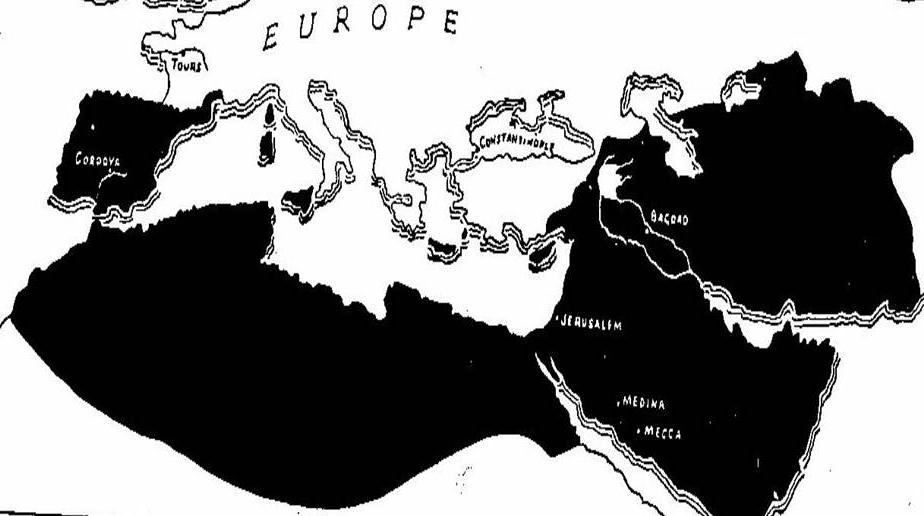 LANDS CONQUERED BY ISLAM