Colossians
COLOSSIANS
 Our theme this week is forgiveness.
Home Activities:
Again, memorize the verse: 3:13 for ages 3-7, 3:23 ages 8-10, 3:20 for middle school. Remember that the word puzzle is for the 8-10 memory work.   
Also work again on the Lord's Prayer; what does it say about forgiveness?
Each day, be sure your child has forgiven anyone he has been hurt by and is forgiven by anyone he has hurt; this is a week for a tender conscience.
We made forgiveness bouquets in Church School; the child should give a flower anytime he needs forgiveness this week.
Look at other Bible stories of forgiveness; what about Joseph and his brothers?
Color the icon of the publican and Pharisee. What did Jesus teach us with this parable?
Pray the Lord's Prayer each day.
COLOSSIANS 3:23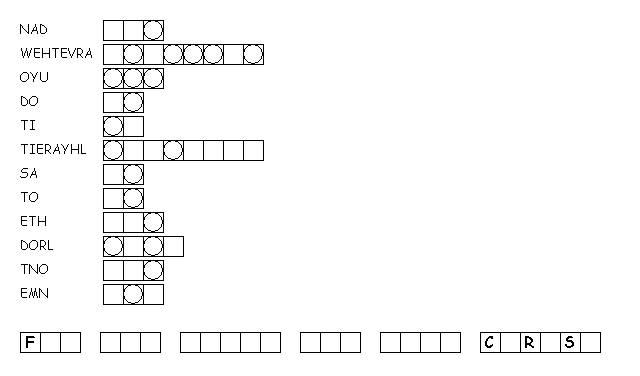 Unscramble each of the clue words.
Take the letters that appear in
boxes and unscramble them for the final message from the next verse.