Miracles
Miracles/Healings
Home Activities:
Remember an ill friend or relative in your prayers this week. Light a candle in church for this person.
Visit someone who is ill or in a nursing home; take something special (card, cookies, flowers) which you and your child have made.
Pray each day for someone who is sick: O Lord Almighty, the Healer of souls and bodies, do thou now visit in thy Mercy our brother _________, who is ill, and get him up from his bed and cure him of his illness. Amen.
Puzzles and coloring pages.
Read the stories at bedtime each night. There are many, many stories of Jesus's healings, more than would fit in a week!
Prayer: Dear Jesus, for the sick and the suffering, for captives and their salvation, Lord have mercy. Amen.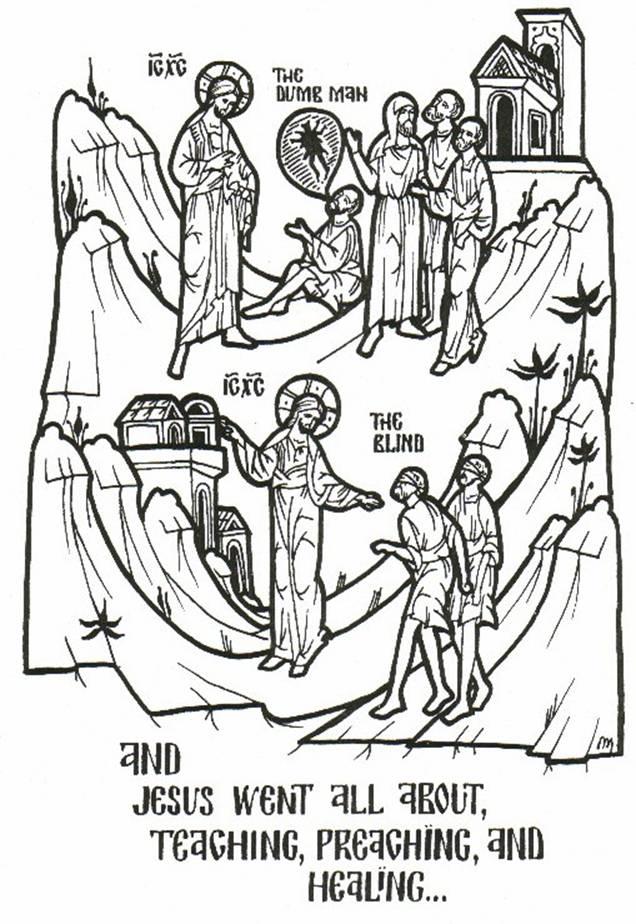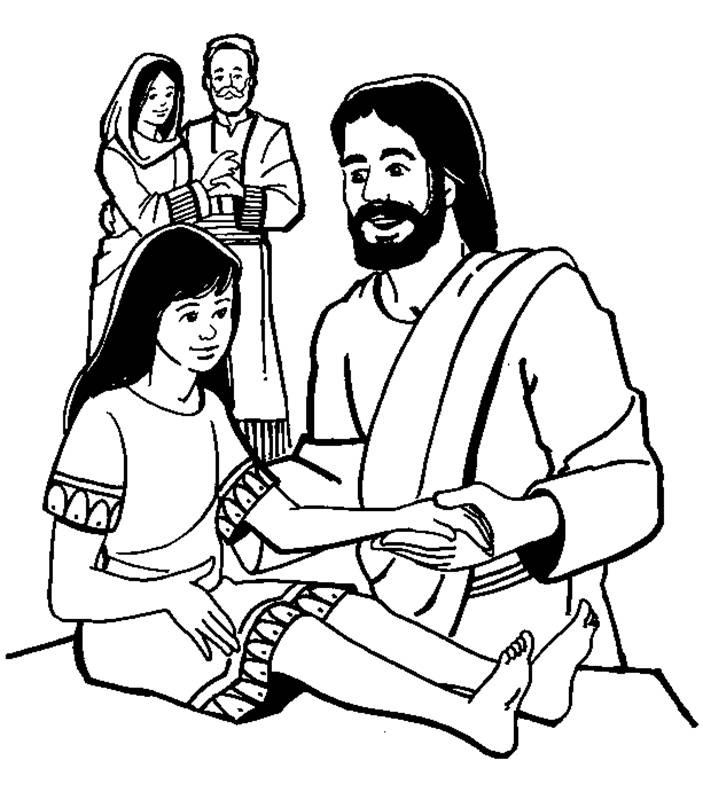 Jesus Heals the daughter of Jairus
JESUS HEALS BLIND BARTIMAEUS
What did Jesus say to Bartimaeus?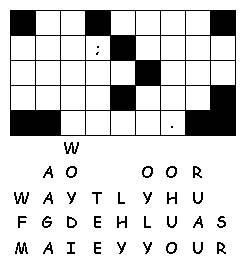 SCRAMBLED MESSAGE FROM ST. MARK
These words are all found in the gospel of St. Mark, chapter 10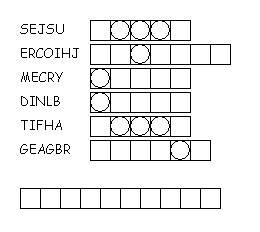 Unscramble each of the clue words.
Take the letters that appear in

boxes and unscramble them for the final message.