Ascension
ASCENSION
Home Activities:
The feast of the Ascension: the end of Pascha. Be sure your child can say "Ascension".
Reread the story of the feast.
Color the icon for your icon corner.
Look at the life of a butterfly in a book (Visit the library?) Put your child's stained glass butterfly in the window.
Look at the clouds also; picture Jesus leaving in a cloud and coming back in one. What types of clouds are there? Which will He choose?
Prayer: Lord, may I remember always that You are with me always.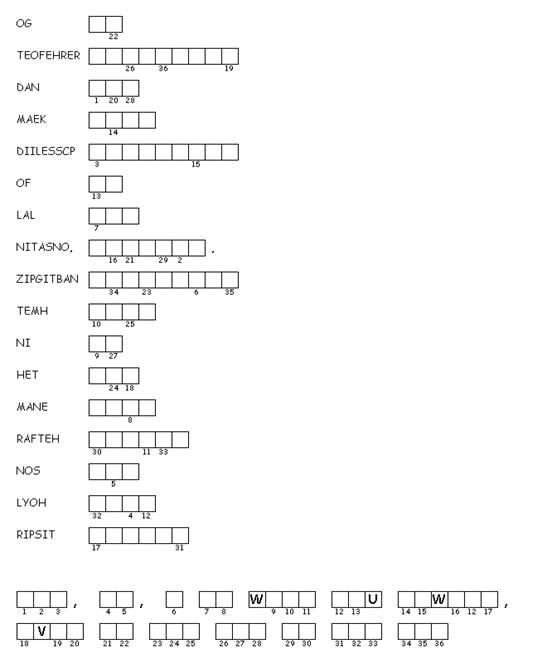 What did Jesus say at the Ascension?
Unscramble the command of Jesus. Use the numbered letters to discover His promise.