Hannah and Samuel
SAMUEL
Home Activities:
Sleep on a mat overnight as did Samuel, right next to your icon corner. Comfortable?
Samuel had one coat each year; go through your coats and bring next Sunday for the children in Russia any that are too small.
Puzzle and coloring sheet.
Read the story at bedtime.
Prayer: Lord, let us hear Your voice in the quiet times, as did Samuel.
How did Samuel answer God?
The words below are from the story of the boy Samuel: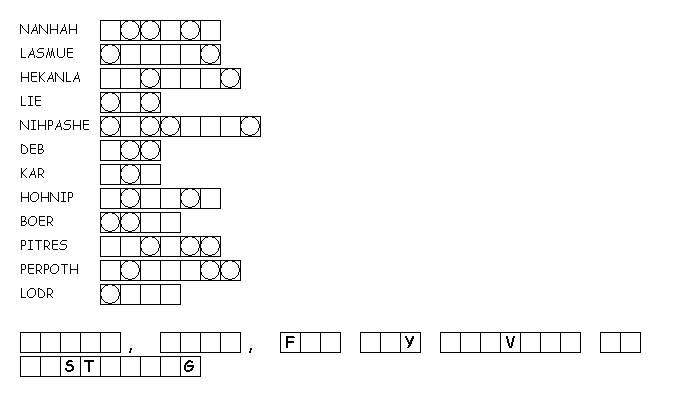 Unscramble each of the clue words.
Take the letters that appear in
boxes and unscramble them to find Samuel's answer to God.
Coloring Pages: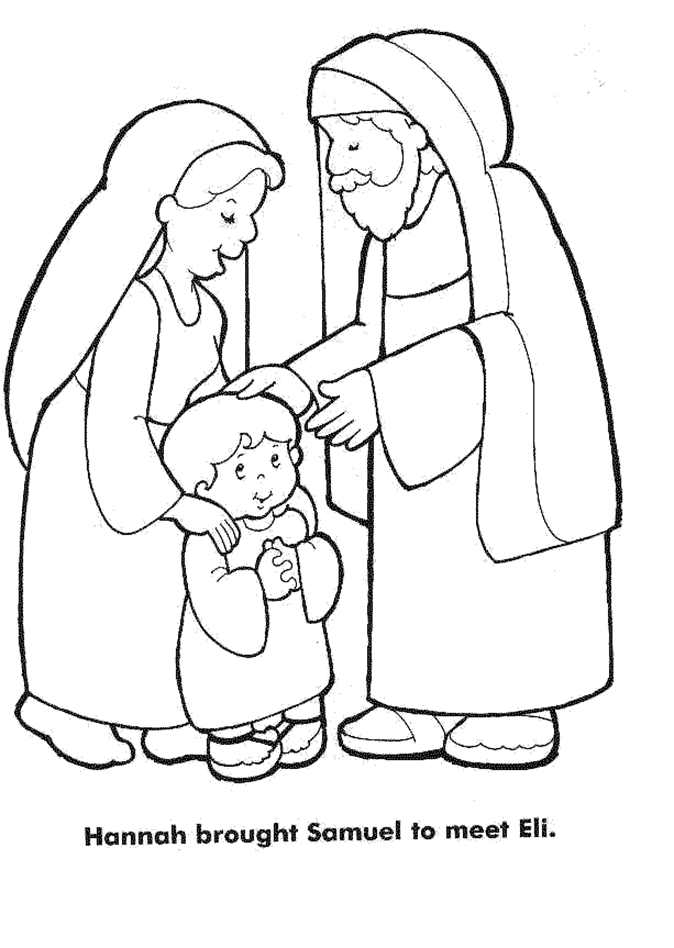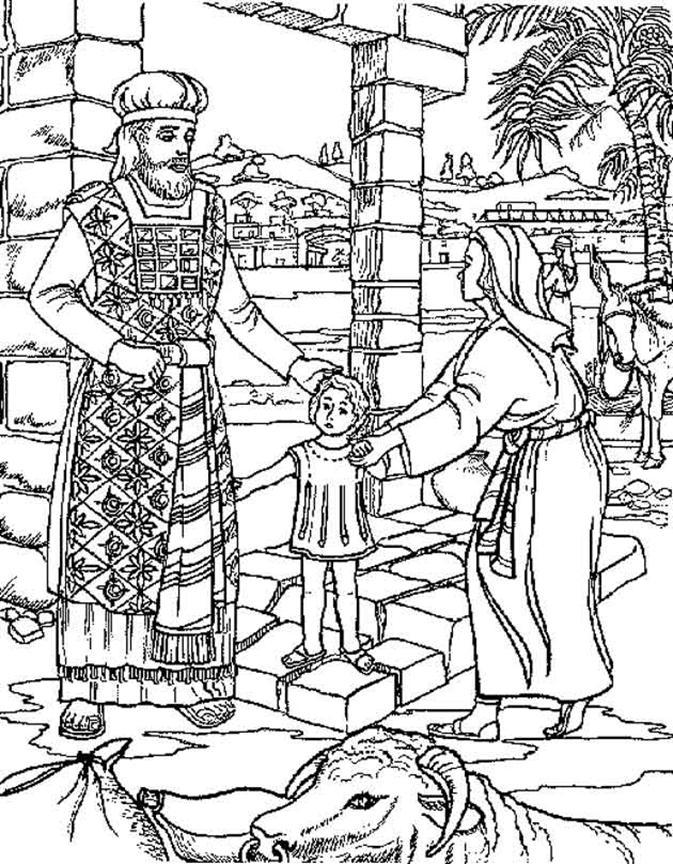 HANNAH, SAMUEL, AND ELI AT THE TEMPLE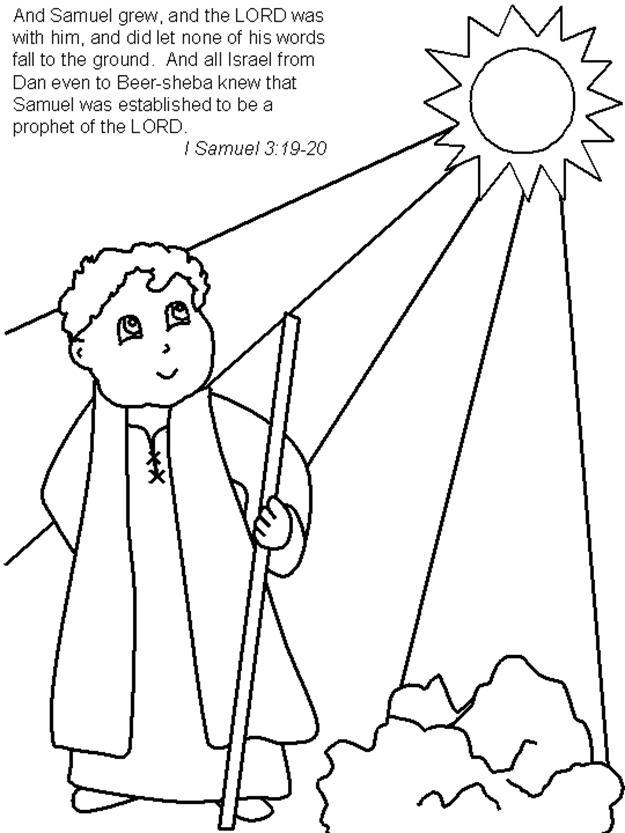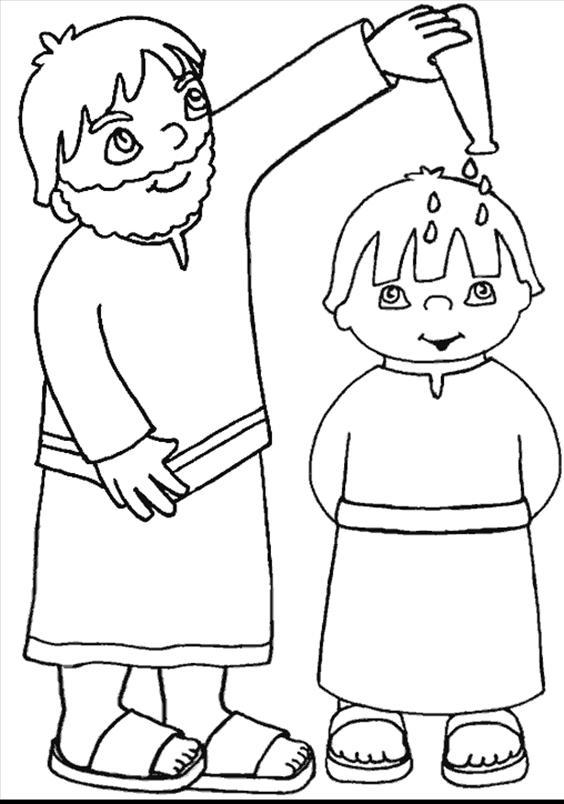 Samuel anointing David  .