Japan
Japan
Home Activities:
Review the story of St. Nicholas, Evangelizer of Japan. 
Have a Japanese tea ceremony with little girls – green tea, chopsticks, Japanese food, fans, silk scarves all make for a great afternoon.  There is an Oriental grocery in Catonsville that will have everything you need. 
Make pearl necklaces; stringing beads (in this case, bags of pearls can be purchased at any craft store) is always fun for small children. 
With an older child, watch "Shogun", but be sure to watch it with the child and provide commentary or skip the more "adult" portions. 
With an older child, you can also try sushi or visit a Japanese restaurant; this is quite different from traditional Chinese fare. 
Can you learn to say "hello", "thank you", and "good-bye" in Japanese?
Prayer: Lord, we thank you for the work of your great evangelizer, St. Nicholas of Japan.
St. Nicholas of Japan Crossword

Across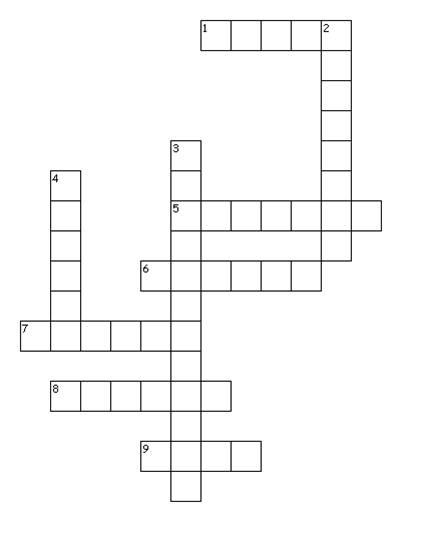 1. Where John was called as a missionary

5. the warriors of Japan

6. What happened to Fr. Nicholas's first convert

7. Fr. Nicholas's first convert

8. the religion of the samurai

9. The birth name of St. Nicholas of Japan

Down

2. John's name as a monk

3. First cathedral in Japan

4. John's birthplace
ST. NICHOLAS, ENLIGHTENER OF JAPAN