Ezra and Nehemiah
EZRA AND NEHEMIAH
Home Activities:
Memory work: Review those 10 Commandments and begin on the books of the Old Testament.
Try your hand at architecture: build the city walls from various materials – paper, sugar cubes, blocks, pickles, whatever – which is strongest? Can you build it with one hand, while the other holds a spear?
Puzzle and coloring sheet.
Read the story at bedtime.
Prayer: Lord, help us to build Your kingdom, as Nehemiah and Ezra rebuilt Jerusalem.

BOOKS OF THE OLD TESTAMENT
(to the tune of "Jesus Loves Me")
VERSE 1
Ge-ne-sis Ex-o-dus, Le-vit-i-cus.
Numbers, Deu-ter-o-no-my
Josh-ua, Judg-es, Ruth God brings,
Two of Sam-uel, two of Kings,
VERSE 2
Two Chron-i-cles and Ezras two.
Ne-he-mi-ah, Tobit, Judith,
Est-her,  Mac-ca-bees, all three,
Psalms, Job, Pro-verbs, Ec-cle-si-as-tes,
VERSE 3
Song of Songs and two Wis-doms,
Ho-se-a, Amos, Micah, Joel,
O-ba-diah and Jonah, not all!
Nahum, then comes Ha-ba-kkuk,
VERSE 4
Ze-phan-i-ah, Ha-gg-a-i,
Zech-a-riah Mal-a-chi,
I-sai-ah, Jer-e-mi-ah
Ba-ruch and Lamentations, too
VERSE 5
Jer-e-miah's E-pis-tle then,
Ezekiel, Dan, and that's the end
all of these God's works for-told,
and his pro-mis-es of old.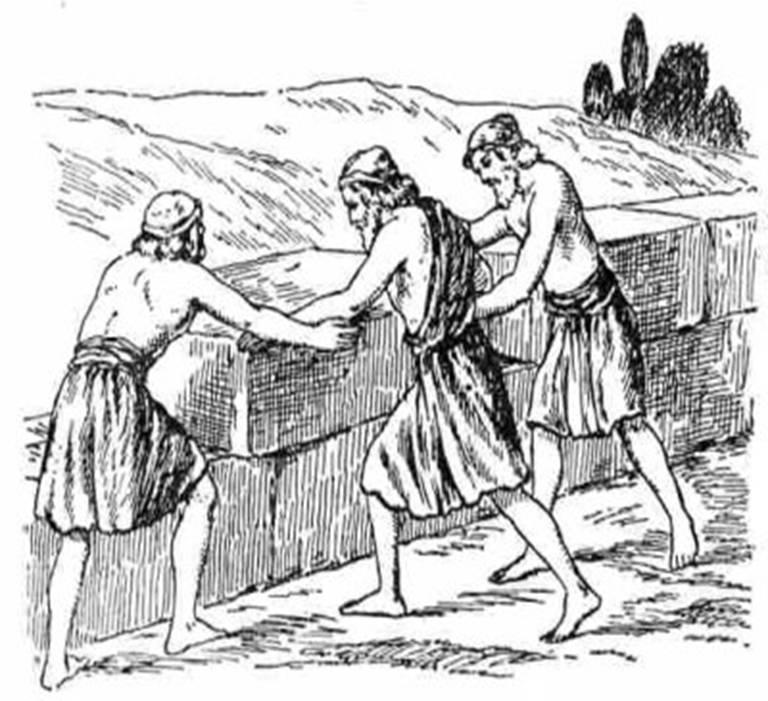 Nehemiah Rebuilds the Walls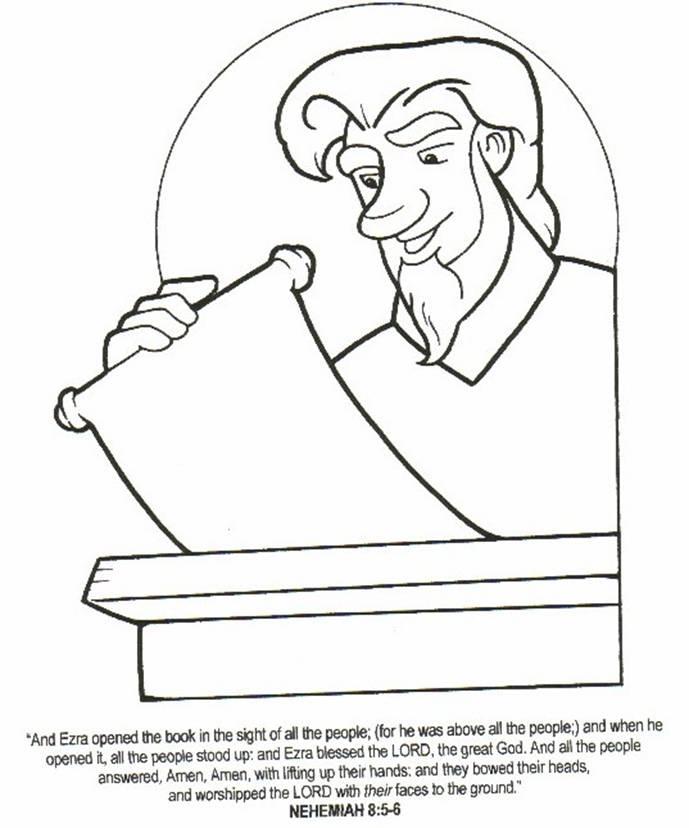 Ezra read the Word of God to His people