Ecumenical Councils/St. Nina and St. Patrick
Ecumenical Councils/St. Nina of Georgia/St. Patrick
Home Activities
            The smallest children, too young to understand the councils, are studying St. Nina, Equal to the Apostles, this week; the older children are learning about the ecumenical councils.  The councils may make for dry reading at home, but the stories of St. Nina and St. Patrick can be reviewed for the younger children and told to the older.  Nina brought Christianity to the land of Georgia by healing the queen of the land.  But, the king would not believe, until one day the sun disappeared and did not return until he confessed Christ. 
Study the sun this week – its make-up, rising and setting, etc.  Watch the sunrise or sunset.  Imagine with your child the king lost in the forest in the darkness with no sunlight in the middle of day.  
Color the icon for your icon corner.
St. Nina carried a cross made of twigs. Make a cross of twigs for your icon corner or even to wear.
The middle-size children enjoy the story of St. Patrick this week.  But, the older children should also know his story. 
Review it – his capture as a slave in Ireland, his return. 
Why is he pictured with a shamrock and snakes?  Make shamrocks – decorate early for his feast day in March. 
Have a "typical" Irish meal, with corned beef, cabbage and Irish soda bread.
Color his icon for your icon corner.
Prayer: Lord, St. Nina taught us that You are the light of the world Lord, teach us to love our enemies, as did Your servant St. Patrick.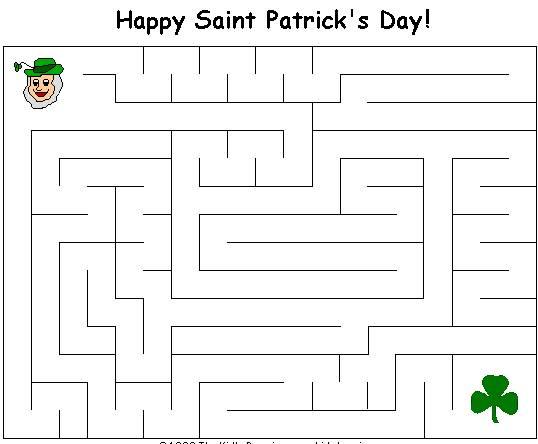 Can you help find the shamrock? What is its meaning?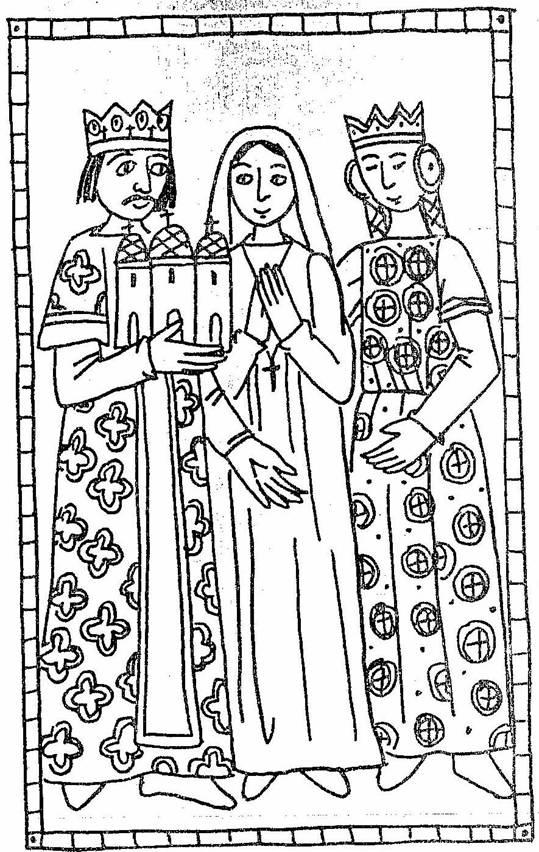 ST. NINA OF GEORGIA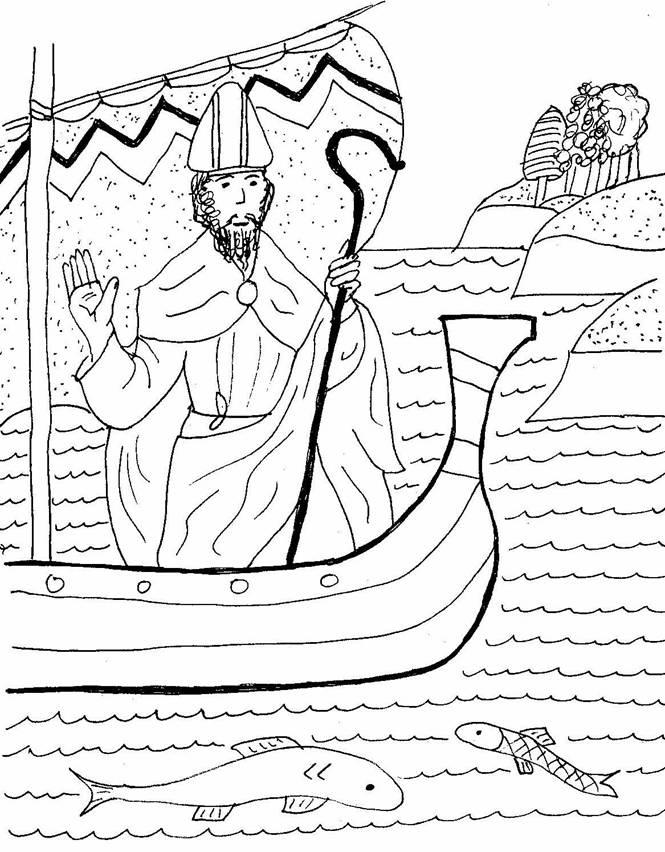 ST. PATRICK, ENLIGHTENER OF IRELAND