Calling of Matthew
Calling of Matthew
Home Activities (note that this lesson will fall right around St. Nicholas Day):
Teach your child to make change like Matthew.
Read the story at bedtime each night.
Activity pages.
On Dec. 5 evening, have your children put out their shoes and fill them with goodies for the next morning.
Bake a St. Nicholas cake: Cream together ½ c Crisco, 2 sticks soft butter, 3 cups sugar, 5 eggs, 2 T. vanilla, ¼ tsp. Salt. Add 3 c flour, 5 oz evap milk and 3 oz water. Fold in 1 cup maraschino cherries and 1 c chopped walnuts. Put in cold oven. Turn oven on to 325 degrees and bake about 1 ¼ hours.
Prayer: Sing the Troparion to St. Nicholas.
What did Jesus say to Matthew and the Pharisees?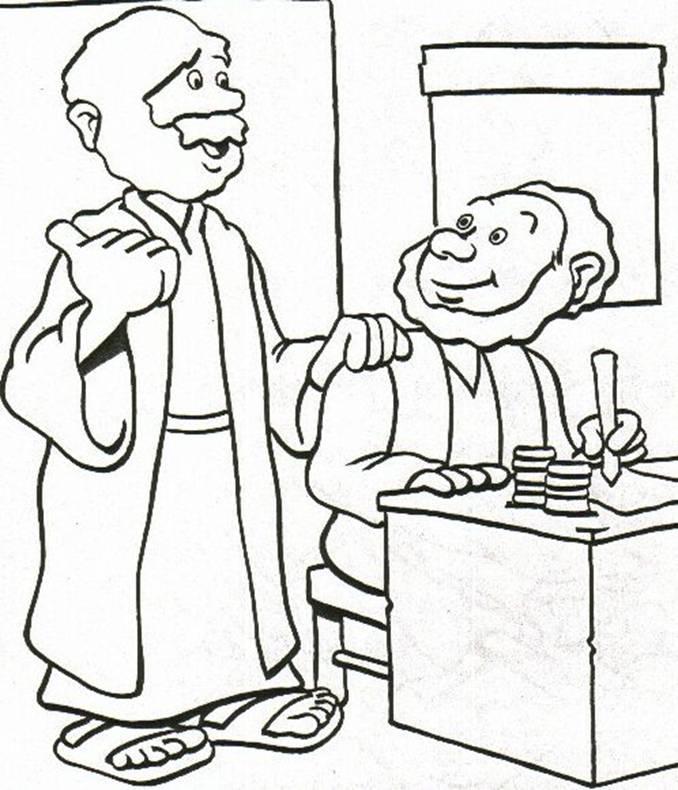 Jesus calling Matthew, the tax collector, to be His disciple